New book describes the brutal betrayal that ended Diefenbaker's time as PC leader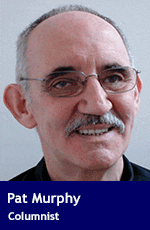 If John Diefenbaker had a spring in his step on November 9, 1965, it would've been easy to see why. The previous day, he'd led the federal Progressive Conservatives into Canada's 27th general election, and had fared better than initially expected. Rather than the anticipated thrashing, he actually picked up a couple of seats.
When the vote was called, a Liberal majority seemed to be on the cards. But it didn't happen. And Diefenbaker's vigorous campaign was a significant factor in that result. Even his arch-critic, the journalist Peter C. Newman, gave him grudging credit – "John Diefenbaker moved like a legend over the land."
The Duel, John Ibbitson's new book, captures the essence of Diefenbaker on the hustings: "He returned to his whistle-stop tour, visiting towns and villages, speaking from the back of the train, walking down the main street and stopping in at the local coffee shop, with an evening rally at the local Legion Hall or hockey rink. He excoriated the Liberals over their scandals, head shaking, eyes flashing, offering an indignant scowl or wicked grin."
The combination of Diefenbaker's age (70) and the better-than-expected result made it an opportune time to bring down the curtain on his long career. Later, he said he'd been ready to go and only wanted to exit with dignity at a moment of his own choosing. Characteristically, he blamed others for the fact that things didn't turn out that way.
Had he stepped down, Diefenbaker could've pointed to a distinguished track record.
Before becoming leader, his party had lost five consecutive elections over more than two decades. And many of those losses were embarrassingly lopsided, failing to crack 30 percent of the popular vote.
But he'd changed all that, winning three of the five elections for which he'd been leader. And in one of those – 1958 – he'd registered an astounding 54 percent of the vote. To put it in perspective, the best Pierre Trudeau ever did was 45 percent. And that was at the height of Trudeaumania.
Diefenbaker also had genuine policy accomplishments, including his role in establishing what became Canada's social safety net; extending the federal franchise to First Nations; passing a Bill of Rights; and transforming the immigration system. It was a respectable record by any reasonable standard, one that many politicians would've been happy to tout as a legacy.
Diefenbaker's primary antagonist within the party was Dalton Camp, a Toronto-based advertising executive and political backroom player. Although personally ambivalent about Diefenbaker, Camp recognized his campaigning skills and had worked to support him during four general elections. But by November 1965, he was convinced that Diefenbaker had to go. And having determined that this wouldn't occur voluntarily, Camp set out to make it happen.
After months of intense manoeuvring and canvassing, matters came to a head at a party conference in Ottawa's Chateau Laurier in the second week of November 1966. Ever the organizer, Camp had done his preparatory work well, recruiting the likes of Flora MacDonald (future MP and cabinet minister), Roy McMurtry (future Chief Justice of Ontario) and Brian Mulroney (future prime minister). You might say he'd stacked the deck.
The issue wasn't ideology. Camp was very much a Red Tory, as were many of his supporters. Then again, so, too, was Diefenbaker.
But Diefenbaker was also a Westerner from rural Saskatchewan. He was an outsider who didn't really fit with the culture of the party's upper echelon, a schism further amplified by his personal eccentricities, paranoia and vindictiveness. And to top it off, it was difficult to envision him ever winning another general election.
Ibbitson vividly describes the proceedings: "In all of Canada's political history, there may never have been anything so vicious as that party meeting. Fuelled by booze and rage, Diefenbaker supporters and Camp supporters confronted each other in the rooms and halls of the Chateau Laurier. Fist fights broke out."
Some of the physical protagonists were, or came to be, notable people. Mulroney wound up with a bloodied nose; Diefenbaker supporter and MP Jack Horner took a swing at McMurtry and was promptly punched out. It was all very unedifying, hardly the stuff of civics textbooks.
In the end, though, Camp won. He was elected party president, MacDonald was elected party secretary, and a leadership convention was set for "a suitable time before January 1, 1968."
John Diefenbaker's political goose was cooked.
Troy Media columnist Pat Murphy casts a history buff's eye at the goings-on in our world. Never cynical – well, perhaps a little bit.
For interview requests, click here.
---
The opinions expressed by our columnists and contributors are theirs alone and do not inherently or expressly reflect the views of our publication.
© Troy Media
Troy Media is an editorial content provider to media outlets and its own hosted community news outlets across Canada.