Federal Court rules that ban on plastic straws is "both unreasonable and unconstitutional"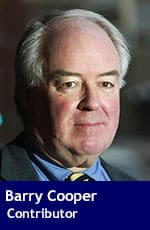 For several months Environment and Climate Change Canada has hosted on its website the exciting news that the Government of Canada has redeemed an election promise to ban harmful single-use plastics.
The items involved include grocery checkout bags, cutlery, six-pack ring carriers, stir sticks and, most importantly, plastic straws. The sale of these dangerous items would be prohibited after December 23 of this year.
Steven Guilbeault, the environment minister who recently proclaimed himself to be "a Liberal and a proud socialist," declared that "there is a clear linkage between a world free of plastic pollution and a sustainable world rich in biodiversity – a world that also best supports the health and economic security of Canadians, protects our environment, and helps in the fight against climate change."
Of course, banning plastic straws was just a baby step on the way to an entire world free of plastic pollution, but it was also a way to help fight climate change, which is Guilbeault's chief personal obsession. That alone would make it a policy imperative for him. An unmentioned ancillary benefit was that a ban on plastic straws would also take a bite out of Alberta's petrochemical industry, which provides feedstock for all sorts of plastic products.
But let's keep the focus on plastic straws since they have come to symbolize individual choice and their removal by environmental regulations. As we all know, getting rid of plastic straws comes with one tiny problem: nobody likes the replacement, namely paper or cardboard straws, because they get soggy so quickly. Most do not last long enough for a consumer to finish their iced coffee or chai.
There is additional bad news to consider as well.
Ally Hirschlag reported on BBC ten days ago that all the alternatives to plastic straws brought other problems with them. Bamboo and paper straws contained more "forever chemicals," called per- and poly-fluoroalkyl substances or PFAS, than plastic ones.
These chemicals can remain in the environment for decades, causing health problems and contaminating groundwater.
Another study Hirschlag cited showed that, even though plastics are made from petrochemicals, they still have a smaller carbon footprint than bioplastic straws. Worse, bioplastics are not nearly as biodegradable as advertised.
For a proud socialist such as Guilbeault, the amount of greenhouse gas emissions is a big deal – though less so for normal persons. Alas, here we must report more bad news: paper straws release as much greenhouse gas over their life cycle as plastic ones, especially when they rot away in landfills. Glass straws produce 44 times as much greenhouse gas to manufacture as compared to plastic ones and stainless steel straws produce a whopping 148 times what plastic ones do.
But there is also some good news to report on the plastic straw front. According to a post on X by Anthony Furey, Madame Justice Angela Furlanetto of the Federal Court ruled that Guilbeault's order labelling all plastic products as toxic was "both unreasonable and unconstitutional."
Hooray! May this be a portent for a recovery of common sense in the judiciary.
Barry Cooper is a Fellow of the Royal Society of Canada and a professor of political philosophy at the University of Calgary's Department of Political Science. He is the author, editor, or translator of 35 books, most recently Paleolithic Politics: The Human Community in Early Art (University of Notre Dame Press, 2020).
For interview requests, click here.
---
The opinions expressed by our columnists and contributors are theirs alone and do not inherently or expressly reflect the views of our publication.
© Troy Media
Troy Media is an editorial content provider to media outlets and its own hosted community news outlets across Canada.